A Letter From Washington
A White House Convening on Advancing LGBT progress in Rural America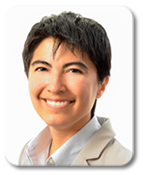 Dear Friends,
On Friday, the White House Policy Council hosted a convening on LGBT progress in Rural America. I was extremely honored to be invited to speak and represent CRLA at this important event. My visit to the White House was a testament to CRLA's deep commitment and record of success in advocating for LGBT equality.
Leaders at the White House and beyond wanted to learn from us.  On a panel I shared CRLA's approach to LGBT advocacy--coupling direct legal advocacy for individuals who have faced discrimination and violence with the creation of rural regional stakeholder groups designed to increase awareness and support for local LGBT communities.
---
Farmworker Homelessness in Imperial County, California
Housing Assistance Council's Rural Voices: Rural Homelessness


Factors related to the seasonal nature of their work, their low wages, and discrimination may lead to homelessness among farmworkers.
By Ilene J. Jacobs, Director of Litigation, Advocacy, and Training, and Patrick Saldaña, Directing Attorney
March 2016, Volume 21. No 1.
---
Lawyering Against Power
Seattle Journal for Social Justice:
Lawyering Against Power: The Risks of Representing Vulnerable and Unpopular Communities

"Many years ago, during a time of fundraising for the Korematsu redress work, Attorney Don Tamaki inspired me by urging me and other advocates to become involved with social justice causes because they are about family and about family healing. The coram nobis advocacy was about his Sansei generation freeing the Nisei generation before them—freeing a generation from shame and silence. It has always inspired me in the justice work that I do. Social justice lawyering, exemplified by the Korematsu and Hirabayashi cases, is political lawyering, which must address the failures of democracy. To put equality before the law demands a commitment to participation in the movement toward systemic change and to representation of the most vulnerable members of society. It also demands courage from advocates to weather the obstacles placed in their paths by powerful economic, governmental, or political interests, all intended to discourage, then eliminate, justice advocacy, leaving targeted communities defenseless."
By José Padilla, CRLA Executive Director
Padilla, José (2012) "Lawyering Against Power: The Risks of Representing Vulnerable and Unpopular Communities," Seattle Journal for Social Justice: Vol. 11: Iss. 1, Article 13.
---
Advancing Justice with the LGBTQ Community
MEI Journal Special Feature:
A Rural Legal Aid Perspective on Creating an LGBT Program

This article explores California Rural Legal Assistance's (CRLA) initiative to serve low-income lesbian, gay, bisexual and transgender (LGBT) clients. Specifically, the steps that CLRA has taken, so far, to reach an underserved community are set forth below along with advice on reaching the LGBT community in particular. CRLA's journey and its ongoing efforts to strengthen its LGBT advocacy offer ideas for other organizations to undertake this important work.
Since 1966, CRLA has been fighting for justice alongside the most exploited communities in our society. From challenging racist policies in schools to helping indigenous families create safer and healthier communities, CRLA has
had a history of combating discrimination.
By Dan Torres, Esq., Program Manager, Proyecto Poderoso
California Rural Legal Assistance
---
Furthering the Fight to Make Clean Water a RIGHT in California
Journal of Poverty Law and Policy

Throughout California myriad communities lack reliable access to clean, affordable drinking water. According to the state's Department of Public Health, more than a million state residents rely on water systems that violate drinking water standards at least once and in most cases at least five times in a year.1 But this is only one part of the story; due to uneven reporting and monitoring guidelines California has no data about the quality of the water consumed by thousands or tens of thousands more residents. The human cost of unreliable, unsafe, and unaffordable drinking water, especially in rural, agricultural, unincorporated communities, is staggering.
The right to safe drinking water has long been recognized under international law, most recently in a General Assembly of the United Nations July 2010 resolution: the human right to water consists of "the right to safe and clean drinking water and sanitation that is essential for the full enjoyment of life and all human rights."
By Phoebe Sarah Seaton, Kara Brodfuehrer, and Megan Beaman
---
CHICANA/O - LATINA/O LAW REVIEW
Article Title: "CALIFORNIA RURAL LEGAL ASSISTANCE: THE STRUGGLES AND CONTINUED SURVIVAL OF A POVERTY LAW PRACTICE"

Introduction: "In the small towns of America and the State of California . . . [the migrant and the Chicano migrant] had no one to resort to except the lawyer that was representing the Chamber of Commerce or the farmer or the farm corporation, the fellow that would hesitate to take a case because once having taken it, he would lose the business of the commercial people. . . And so the migrant had no recourse whatever . . . The frustration builds, and you have no trust in the judicial system, no trust in the lawyers, no trust in the administration of justice . . . And CRLA came along and they found out that they could trust in people, that once again they could resort to the courts and not to the streets . . . [A] major role that CRLA has played in serving the poor and instilling faith in them and saying, well, this system may work for us . . .And I know that in many areas of California this organization is not known as the California Rural Legal Assistance but as the Chicano Rural Legal Assistance, because it helps the Chicano . . ."
Written By José Padilla
---
CALIFORNIA WAGE AND HOUR LAW AND LITIGATION
Continuing a history of influencing the field of employment law, CRLA Director of Litigation, Bill Hoerger, authored a chapter in the recently released California Wage and Hour Law and Litigation published by the Continuing Education of the Bar. Bill has been an attorney with CRLA since 1982, and is a recognized expert on wage and hour law in California. His most recent work in Martinez v Combs (Calif. Supreme Ct., 2010), helped to expand protections for low-wage workers in California, while also bringing much praise for the underlying legal theory and research that informed the landmark decision. The publication was chosen as "Best Publication," by the ACLEA, the Association for Continuing Legal Education. "I am pleased to make such a contribution to the ongoing professional development of CA attorneys, and I am grateful for the opportunity to share my experience with some many others working to protect the rights of low-wage workers".
You can learn more about Bill and the landmark Martinez v Combs decision by watching A Bitter Harvest >>