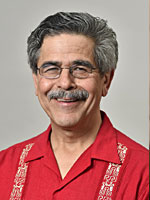 California Rural Legal Assistance, Inc. (CRLA) is a nonprofit legal service program created to help California's low-income individuals and communities. We represent all types of individuals and communities. We have offices from the Mexican border to Northern California.
CRLA was founded in 1966 to help rural communities because those communities were not receiving legal help. CRLA has 18 offices to continue to meet the legal needs of these communities.
Each year, we provide more than 43,000 low-income rural Californians with free legal assistance and a variety of community education and outreach programs. Half of our resources are committed to multi-client cases that grapple with the root causes of poverty. The impact of CRLA's litigation has touched the lives of literally millions of low-income individuals, improving conditions for farm workers, single parents, school children, the elderly, people with disabilities, and entire communities.
It is with great pride that we celebrate 50 years of advocacy seeking to ameliorate the more egregious conditions caused by rural poverty. Together, as justice partners, let us move forward towards that light we call "equal justice for all".
Adelante y hacia la luz!
José R. Padilla
---
CRLA Fast Facts
General Info
Would you like to know about CRLA in a snap? Find it all on the two page Fast Facts flyer: Mission Statement, Who we serve, Our work, Accomplishements and much more information on how we fight for justice and change lives.
---