KHSD to pay $670,000, train staff, to settle suit alleging minorities targeted for suspension and expulsion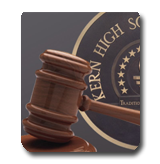 Source: The Bakersfield Californian July 24, 2017

The Kern High School District acknowledged it had disproportionately expelled and suspended black and Latino students and agreed to pay $670,000 and strengthen training programs related to disciplinary practices in a settlement agreement finalized Monday.
---
Settlement in Kern discrimination lawsuit calls for new school discipline policies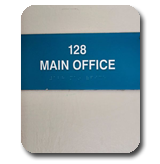 Source: EdSource, July 24, 2017
The Kern High School District announced Monday that it had settled a discrimination lawsuit brought by parents, students and community groups that alleged a history of racially biased practices and disproportionate rates of suspension, expulsion and transfers to undesirable alternative schools for black and Latino students.
---
Good Crop, Bad Crop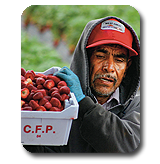 Slate/By Gabriel Thompson,
It is several minutes before sunrise when Felix Vasquez steps out of his truck, pulls an orange beanie over his head to ward off the early-morning chill, and joins several dozen men and women heading into the strawberry fields of Oxnard, California. By 6 a.m. he has claimed a row of strawberry plants and grabbed a blue tray. Then the work begins.
---
Interview with Cynthia Rice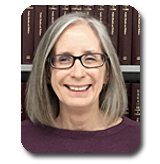 Cynthia Rice talks about Kern County and the disparities in discipline that students of color are faced with while in school. Also, featured is Emily DeRuy, the senior associate education editor at The Atlantic.
Listen to the interview here >>
---
CRLA Walked In, Monterey County Woke Up
The Salinas office is one of CRLA's first offices, and when CRLA walked in, Monterey County woke up because community workers like Hector de La Rosa and attorneys like Robert Gnaizda and Marty Glick challenged the system by "raising issues and proposing solutions that had been ignored."
You can read more about the history of CRLA- Salinas here >>
---
CEI Victory!
CRLA's amazing Community Equity Initiative (CEI) staff in Modesto got the unincorporated town of Parklawn in Stanislaus County wastewater service!
Learn more about this community changing victory by CRLA's CEI staff >>
---
Bottled water going to residents in western Fresno County |by The Fresno Bee
Cantua Creek - Most residents in the western Fresno County communities of Cantua Creek and El Porvenir drive out of town to buy drinking water, sometimes spending more than $100 monthly. But now drinking water is coming to them.
The first water deliveries made possible from a $300,000 state grant began last week and will provide bottled drinking water to the two communities that are home mostly to farmworkers. Residents say the monthly deliveries mean they don't have to drive 20 minutes to buy drinking water from machines or at grocery stores.
---