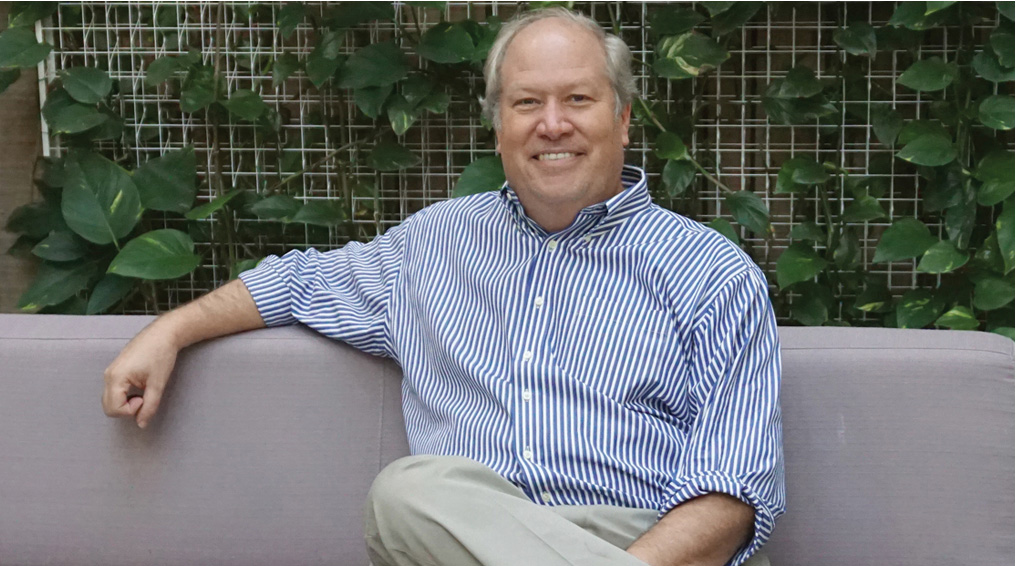 CRLA's supporters have a diverse range of motivations. Some have family members who were or are farmworkers. Others come from rural California and want to give back. Some are CRLA alumni (former staff) who care about the communities in which they lived and served.
Peter Carson's motivation is simple but powerful. "Rural communities need legal representation and help," he said. This is why Peter has been instrumental in getting Sheppard Mullin, where he is a partner, to be one of CRLA's leading partners, from donations to pro bono support.
Peter's Path to CRLA
Peter first heard of CRLA during his time at the University of California, Berkeley School of Law (formerly Boalt Hall), where, through the Berkeley Law Foundation and other student organizations, he saw legal services groups on the frontline of social justice.
Peter graduated from law school and became a leading lawyer in the finance and banking sector. As a lawyer, he also commits a substantial amount of time to assisting low-income and underserved communities and protecting the environment.
Peter became directly involved with CRLA in the early 2000s when the Legal Services Corporation (LSC), a non-profit created by the federal government to distribute grants to legal service programs nationally, sought to increase the efficiency and effectiveness of programs by consolidating smaller legal aids into bigger and stronger programs.
After leading the pro bono effort to create what is now Bay Area Legal Aid through a complicated merger of several existing LSC-funded Bay Area programs, Peter represented CRLA, pro bono, in program mergers that resulted in CRLA's expansion of services in Santa Cruz, Monterey, Santa Barbara, and Ventura Counties.
"The Only Game in Town"
Peter saw the unique role that CRLA played in helping people in rural California.
"CRLA is the only game in town for some of these communities. They are the only group fighting for low-income individuals and underserved communities, taking on some of the hardest cases and bringing in outside resources to the community.
"Working with CRLA…is about helping to fix the imbalance of justice, which is what CRLA is doing in rural California."
"Working with CRLA is about doing what is right and helping the people who need it most. It is not about getting something monetary back in return; it is about helping to fix the imbalance of justice, which is what CRLA is doing in rural California.
"A lawyer has a responsibility to make sure that the law is accessible to everyone. You have to go to the communities where the resources are lacking, and that is rural California."
A Commitment to Justice
Besides supporting CRLA, Peter is heavily involved with other social justice groups, including Earthjustice, the East Bay Community Law Center, Public Counsel, and Bay Area Legal Aid.
He has worked with various bar associations to improve the profession, serving on the American Bar Association's (ABA) Standing Committee on Pro Bono and Public Service, the ABA President's Working
Group on the Civil Right to Counsel, and the Bar Association of San Francisco's Justice & Diversity Center. Peter has also served as the co-chair of the California Lawyers' Trust Fund Commission.
Peter is also passionate about increasing diversity in the legal profession, which includes helping young women and people of color become partners at law firms and leaders in the field.
"I am just trying to do my part to help. I have been in this industry long enough to see implicit biases play out in firms. Just as rural California does not have an even playing field, people in urban areas, who are not in the majority, face an uneven arena as well."
People like Peter, those who are committed to justice, are the reason CRLA can continue to fight for justice and protect the rights of rural Californians. Thank you Peter and Sheppard Mullin for your continued support!