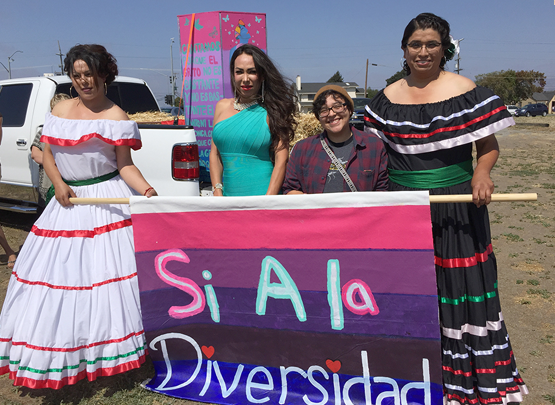 Celebrate Rural Pride!
CRLA's LGBTQ+
Program Panel
Kick off Pride Month with a panel featuring the incredible CRLA staff who make our LGBTQ+ Program an outstanding resource for lesbian, gay, bisexual, transgender, and queer people living in California's rural communities.
CRLA's LGBTQ+ Program Team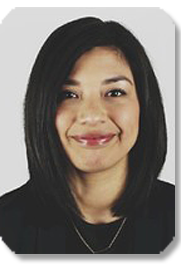 Carla Lopez
LGBTQ+ Immigration Fellow – Modesto Office
Pronouns: She, her, and hers
Carla Lopez grew up in Ripon. She has been involved in the immigrant rights movement since 2007 where she focused on issues related to access to higher education for undocumented immigrants. During law school she gained experience in removal defense, asylum, family-based immigration, and immigration relief for survivors of violent crimes. In her current role Carla provides services to LGBT immigrants who have been victimized by crime, domestic violence, or access stability, economic security, and establish legal status.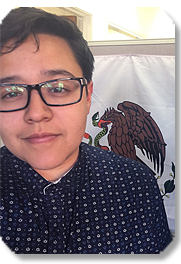 Mateo Mossey
LGBTQ+ Program Coordinator – Salinas Office
Pronouns: They, them, and theirs
Mateo was born and raised in Salinas, California. Their experiences as a mixed race, queer, non-binary, and low-income young person growing up in a conservative, rural area led them to activism at an early age. Their grassroots work on queer issues and police brutality led them to launch the only LGBTQ youth program in their county and inspired their work as a founding committee member of the LGBTQ Latinx Film Festival. In their current role they are working to build rural LGBTQ+ leadership by strengthening internal and external communication networks, providing community education and workplace development trainings, and coordinating rural LGBTQ+ convenings and youth summits.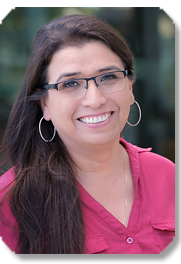 Roselyn Macias
LGBTQ+ Community Worker – Watsonville Office
Pronouns: She, her, and hers
Roselyn Macias is a life-long resident of Watsonville, where she keeps close ties with her family and friends.  Since graduating from high school, she has had success as a leader both at work and in the community.  Roselyn has won steady promotions at her retail and agricultural positions.  Starting in the early 2000s, Roselyn began advocating for the rights of transgender Latinas, assisting with a groundbreaking legal complaint asserting the rights of transgender women in restaurants and other public accommodations.  She later became involved in workers' rights.  She now leads the LGBTQ+ program's leadership development and new initiatives to support rural transgender communities.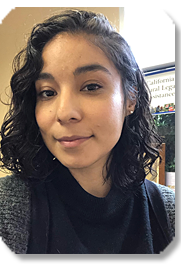 Gloria Garcia
LGBTQ+ Community Worker – Delano Office
Pronouns: She, her, and hers
Gloria Garcia grew up in Turlock and currently lives in Bakersfield. While attending UCLA, Gloria began advocating for the LGBTQ community, as well as other marginalized communities, by being a leader in La Familia de UCLA.  Since joining the LGBTQ+ Program team in 2015, Gloria has been successful in building relationship in Kern County, particularly with LGBTQ+ and education organizations. Gloria's accomplishments include leading the Kern County LGBTQ Youth Collaborative and significantly increasing participation in Kern's annual LGBTQ Youth Summit.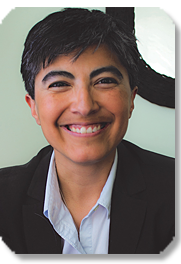 Moderator:
Lisa J. Cisneros,
former CRLA LGBT Program Director
Before taking a position with the State of California this year, Lisa directed California Rural Legal Assistance's LGBT Program, dedicated to legal advocacy on behalf of rural, low-income lesbian, gay, bisexual and transgender communities.  In her role at CRLA Lisa was responsible for expanding and improving LGBT related legal services, and working in collaboration with rural community groups, and state and national organizations to improve conditions for LGBT people outside of major metropolitan areas.  Lisa's professional experience includes a federal judicial clerkship, complex civil litigation at a nationally recognized plaintiffs' firm, and an appointment by then Governor Jerry Brown to the Fair Employment and Housing Council.  Lisa grew up in Salinas, and has been inspired throughout her life by the strength and history found in our local communities.