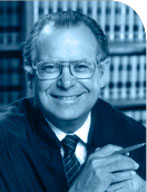 Dear Alumni:
It is my pleasure to introduce the CRLA Alumni Giving Society.
The Alumni Giving Society provides former California Rural Legal Assistance (CRLA) staff, volunteers, interns and board members like us with a way to stay in touch with CRLA, give back to the organization and learn about the important work CRLA continues to do on behalf of struggling individuals and families.
Since 1966, CRLA has provided a wide array of legal services that directly touch thousands of low-income Californians. Whether past or present, you are a part of this amazing history.
As the founding member and donor to the Alumni Giving Society, I aim to create a network of alumni that will help us reconnect with one another, build upon our history and better position CRLA to serve the needs of the community in the future.
I am asking you to give back as one of CRLA's alumni. Please join the Alumni Giving Society today! I look forward to coming together to support CRLA!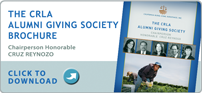 Sincerely,
Cruz Reynoso
---
Who is Marco Abarca

Marco was a staff attorney from 1989 - 1992 in the Migrant Unit at the Oxnard office. He attended Yale College and Stanford Law School.

I believed there was an unstated quid pro quo. As a Mexican American, I was given a special opportunity to attend these schools. As a result, I believe I have a duty to give back to the Latino community. I made my down payment with CRLA. It has been twenty years since I left CRLA and I continue repaying that obligation.

Marco always knew he wanted to work in public interest law and quickly determined that employment with CRLA working with migrant farmworkers was exactly the right fit. The three and a half years at I spent in Oxnard were the most professionally rewarding years of my career. I learned a great deal about human nature. These insights have helped shape my business career.

Why did you make the Alumni Challenge Grant? I feel a great deal of gratitude towards CRLA. It was a privilege to work there. Although it has been twenty years, I still feel part of the CRLA team. I made the challenge grant because I believe in CRLA's mission. Life is short and can be filled with pain and suffering. Being a generous person makes living life a lot easier.
| | |
| --- | --- |
| | |